The staff of Global Relax congratulates you on the purchase of your product.
From today you are a part of the great family of Global Relax, the same as thousands of customers who have already trusted us and enjoy their product, along with all the exclusive advantages of our Customer Care Center
Toll-free Telephone number            Customer Service in 10 languages                        Official 2 Years Warranty
Free shipping to more than 20 countries             Multi-language instructions manuals      Online Chat
The main mission of Global Relax is the satisfaction of our customers, therefore, we want you to enjoy your product with complete peace of mind, carefree.
If you forgot to purchase the Warranty Plus® Extension for 5 years at the time of purchasing your product, we offer the last chance to hire it now, and profit from its many advantages: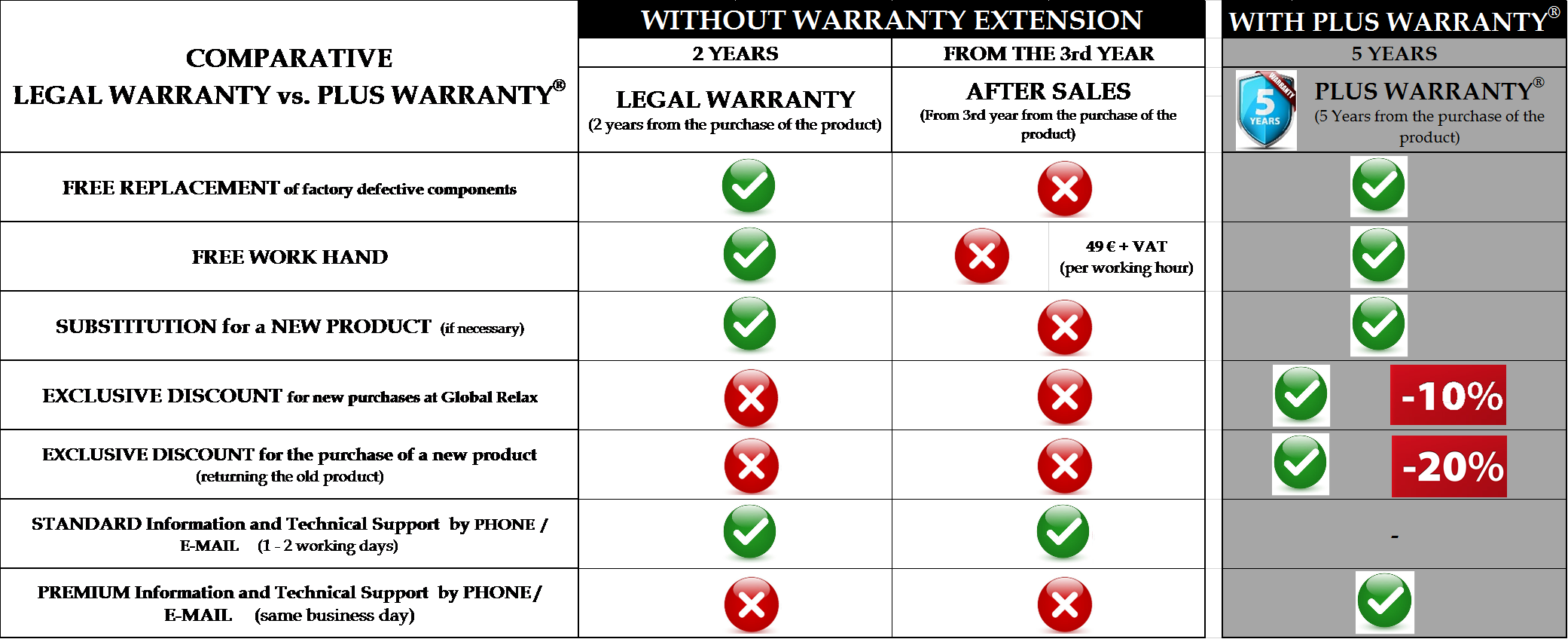 Hire your Warranty Plus® within a maximum period of 15 days since you receive your product at home, and feel safe and peace of mind to enjoy your product.
It is very simple: choose the Warranty Plus® Service in following informative table according to the product you have purchased and contact our Customer Service in your country by phone or email (check the Services Book from our Customer Care provided together with your product).
You can also directly hire the Warranty Plus® through the Global Relax webpage in your country.

Remember: Warranty Plus® only available during the first 15 days since you received your product at home. It is not posible to hire the service beyond this period.
Once the purchase is complete, you will receive by email an invoice with the details of the 5 Years Warranty Plus Extension period.